SSP and SWEEPS® Endodontic Laser Treatment
Fotona's root canal laser treatment successfully addresses a major disadvantage of classical root canal therapy, the inability to completely clean and disinfect complex root canal systems.
Advantages of and SWEEPS® Technologies
Fast, Effective and Minimally Invasive Treatments with Multiple Laser Technologies
Increased Success Rates
SSP and SWEEPS® delivers cleaning solutions throughout the tooth's small nooks and crannies removing bacteria, dead tissue and debris.
Reduced complications
Less need for additional costly procedures such as surgery, retreatment or extractions and implant therapy.
Increased patient safety
Cleans the entire root canal anatomy without the risk of extruding cleaning solutions beyond the end of the root.
Reduced removal of tooth structure = Reduced tooth fracture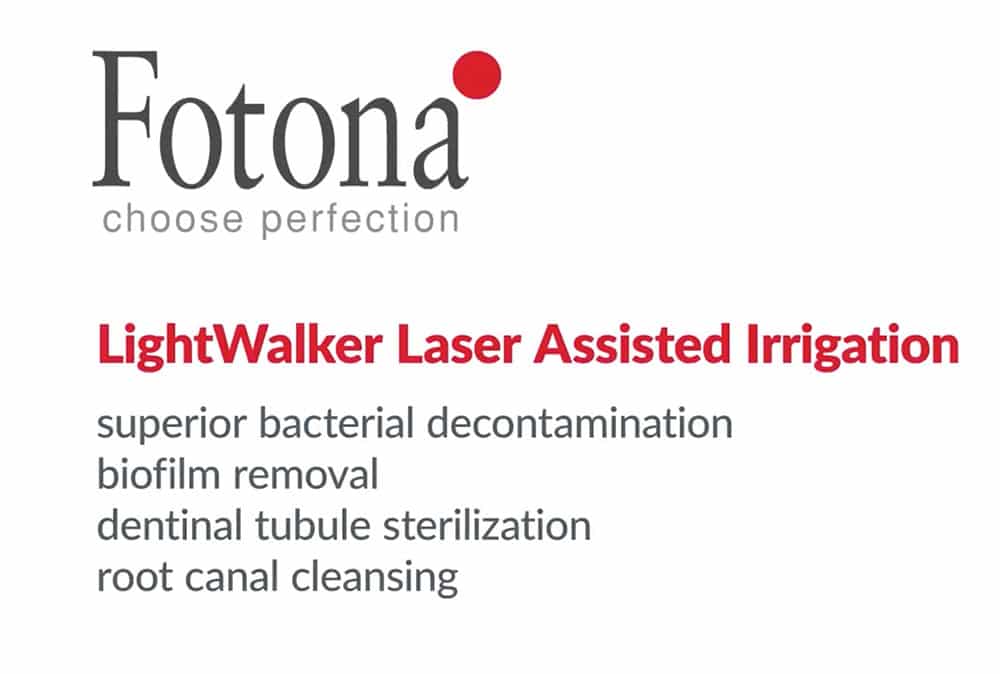 Science behind the magic
SSP laser produces photoacoustic waves within the cleaning irrigants in the root canals.
Canals and sub canals are left clean and free of bacteria and debris.
SWEEPS®  improves the irrigation and disinfecting efficacy of laser endodontics.
Accelerated collapse of laser-induced bubbles enhance shockwave emission even inside the narrowest root canals.