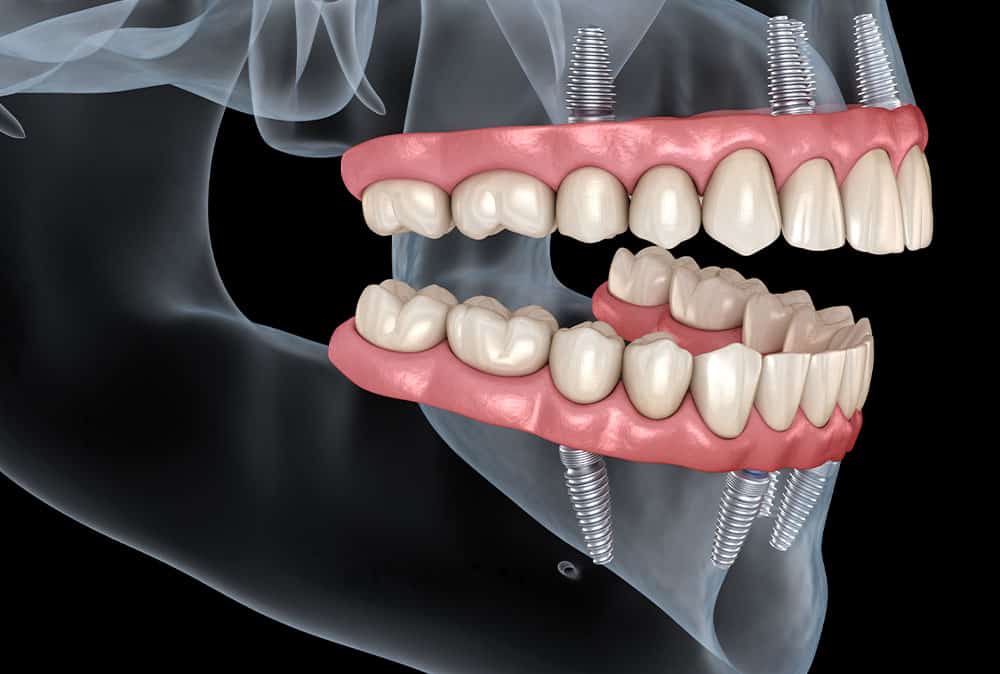 All on 4 Dental Implants in Castle Rock CO
The All-on-4 dental implant technique is a treatment option for individuals who are missing all or most of their natural teeth and are looking for a fixed, full-arch dental restoration. It involves the placement of four to six dental implants in the jawbone to support a full set of artificial teeth. The All-on-4 technique aims to provide a stable and functional solution for individuals with extensive tooth loss. By strategically placing implants in areas of the jawbone with the highest bone density and angling the posterior implants, the procedure can maximize support and stability for the prosthetic teeth.
Benefits: Stability and Function, and Immediate or Same-day Loading.