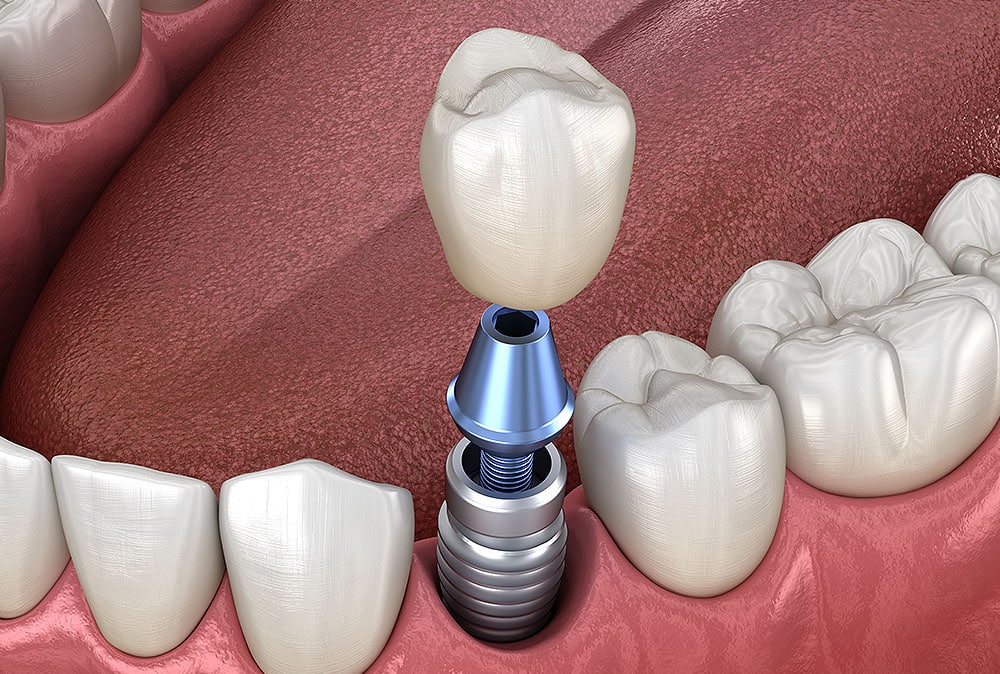 Dental Implants in Castle Rock CO
Implants offer a reliable and long-term solution for tooth replacement when natural teeth cannot be saved or have been lost due to disease or injury. Dental implants provide stability and support to the surrounding bone and gum tissues, preventing further bone loss and maintaining the integrity of the jawbone. Implants not only restore the aesthetics and functionality of the mouth but also contribute to the overall oral health and well-being of the patient.
A dental implant is a titanium post that is surgically placed into the jawbone, acting as an artificial tooth root. Once the implant integrates with the bone, a crown is attached to restore the appearance and function of the missing tooth. They can be used to replace single teeth, multiple teeth, or even provide support for full-arch dentures.